Ship's History: First in Flight!
The second Kitty Hawk (CVA-63) was laid down by the New York Ship Building Corp., Camden, N.J., 27 December 1956; and launched 21 May 1960, sponsored by Mrs. Neil H. McElroy; and commissioned 29 April 1961 at Philadelphia Naval Shipyard , Capt. William F. Bringle in command.
Following shakedown in the western Atlantic, Kitty Hawk departed Norfolk 11 August 1961. After a brief stop at Rio de Janeiro, where she embarked the Secretary of the Brazilian Navy for a demonstration of exercise at sea with five Brazilian destroyers, the attack carrier rounded Cape Horn 1 October. She steamed into Valparaiso Bay 13 October and then sailed, two days later, for Peru, arriving Callao 20 October 1961 where she entertained the President of Peru.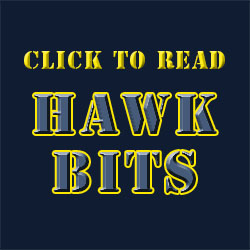 Back in San Diego, Adm. George W. Anderson, Chief of Naval Operations, landed on her deck 18 November 1961 to witness antisubmarine demonstrations by USS Henry B. Wilson (DDG-7) and USS Blueback (SS-581), a Terrier missile demonstration by USS Topeka (CLG-8) and air demonstrations by Kitty Hawk.
Kitty Hawk entered San Francisco Naval Shipyard 23 November 1961, for alterations. Following operations out of San Diego, she sailed from San Francisco, 13 September 1962. Kitty Hawk joined the 7th Fleet 7 October 1962, relieving USS Midway (CVA-41) as flagship.
After participating in the Philippine Republic Aviation Week Air Show, Kitty Hawk steamed out of Manila Harbor 30 November 1962, and welcomed Adm. H. D. Felt, Commander in Chief, Pacific Fleet, for a demonstration of modern naval weapons, 3 December. The ship visited Hong Kong early in December and returned to Japan, arriving at Yokosuka 2 January 1963. During the following two months, she visited Kobe, Beppu, and Iwakuni before returning to San Diego 2 April 1963.
On 6 June 1963, President John F. Kennedy, with top civilian and military leaders, boarded Kitty Hawk to witness a carrier task force weapons demonstration off the California coast. Addressing the men of the task group from Kitty Hawk, President Kennedy told them that, as in the past, control of the seas still means security, peace and ultimate victory. He later wrote to President and Madam Chiang Kai-Shek who had witnessed a similar demonstration on board USS Constellation (CVA -64): "I hope you were impressed as I was, on my visit to Kitty Hawk, with the great force for peace or war, which these mighty carriers and their accompanying escorts provide, helping to preserve the freedom of distant nations in all parts of the world."
The 30th of September 1963 saw Kitty Hawk at sea off the California coast for her final exercise as a unit of the FIRST Fleet. Following a series of strike exercises and tactics reaching along the California coast and off Hawaii, Kitty Hawk again sailed for the Far East. On 17 October 1963, she departed her homeport at San Diego for the Far East and her second tour of duty with the SEVENTH Fleet.
Enroute to the western Pacific, Kitty Hawk received her Operational Readiness Inspection in Hawaiian waters. Upon completion, Rear Adm. Duerfeldt, COMFAIRHAWAII said the combination of Kitty Hawk/CAW-11 was "the best weapons system we have observed this year."
While approaching Japan, she learned an assassin had shot President Kennedy. Flags were a t half mast as she entered Sasebo Harbor 25 November 1963, the day of the President's funeral and, as senior ship present, she had the sad honor of firing memorial salutes.
Following initial SEVENTH Fleet port visits to Buckner Bay, Okinawa, and Sasebo, Japan, in November, Kitty Hawk headed south to Taiwan to participate in Exercise Big Dipper. Nationalist Chinese forces combined with SEVENTH Fleet units for the amphibious exercise to demonstrate how American forces can answer the call from a besieged ally. Kitty Hawk aircraft supplied air support and aerial reconnaissance for the assault forces. Adm. Claude V. Ricketts, Vice Chief of Naval Operations, observed Kitty Hawk's operations 3 December for Big Dipper. Aboard with him was Vice Adm. T. H. Moorer, Commander SEVENTH Fleet.
After Big Dipper, Kitty Hawk visited Kobe, Japan, for a four-day goodwill visit. On 23 December, Kitty Hawk moored at Yokosuka, Japan, for a two-week Christmas visit. On 5 January 1964, Kitty Hawk was seaward again for operations. During that at-sea period, she held joint operations with the carrier USS Oriskany (CVA-34).
Kitty Hawk returned to Yokosuka 10 February for a two-week upkeep period. Because of inclement weather before entering port, many airplanes due to be launched to nearby NAS Atsugi for maintenance were left on board. But on 12 February, more than 20 planes were catapulted off while the ship was moored in an unusual demonstration of the flexibility of the carrier and her aircraft.
Kitty Hawk visited Hong Kong 20-26 February 1964 and hosted many visitors aboard the ship. More than 300,000 gallons of fresh water was donated to the British government for use in the drought stricken colony.
In late February, Kitty Hawk headed south again to Taiwan — this time to participate in the amphibious Exercise Back Pack. During the exercise, Vice Adm. J. F. D. Bush, Royal Navy, British Naval Attache to Washington, visited and was given a ride in the F-4B Phantom II jet. As in Big Dipper, Kitty Hawk aircraft provided air support and aerial reconnaissance for the SEVENTH Fleet Marines assaulting the beach.
Following Back Pack, Kitty Hawk spent a week at Sasebo followed by an Easter weekend visit to Buckner Bay, Okinawa.
On 6 April 1964, Rear Adm. Thomas Winfield South III was relieved by Rear Adm. William F. Bringle as Commander Carrier Division Seven aboard Kitty Hawk. Adm. Bringle was well known to the old hands aboard Kitty Hawk as he had previously served as her first commanding officer. The ship then visited Hong Kong during the period of 10 April to 17 April.
After departing Hong Kong, Capt. John "L" Butts, Jr. relieved Capt. Horace H. Epes, Jr. as Commanding Officer of Kitty Hawk on 20 April. Kitty Hawk then conducted operations in the South China Sea until she departed that area to arrive at Yokosuka, Japan on 6 May 1964 for a three-day stay. Following this, the ship and air group engaged in joint operations with HMS Victorious on 10 and 11 May 1964.
During the period between 18 May and 10 June, Kitty Hawk was again engaged in special operations in the South China Sea off the coast of Vietnam. While conducting photo reconnaissance flights over Communist Laotian territory, two Kitty Hawk pilots were downed by ground fire. Cmdr. D.W. Lynn, Executive Officer of VF-111, went down under Communist fire on 7 June, but was rescued and returned to the ship on the 8th. Also at this time, Lt. C.F. Klusmann of the VFP-63 detachment aboard Kitty Hawk was shot down and captured by Communist forces in Laos. After almost three months in his prison camp, Lt. Klusmann managed his escape and was returned to the United States in mid-September.
Kitty Hawk arrived Yokosuka, Japan on 14 June 1964 after 36 continuous days at sea. On 15 June in an impressive Change of Command ceremony aboard Kitty Hawk, Vice Adm. Thomas H. Moorer was relieved by Vice Adm. Roy L. Johnson as Commander Seventh Fleet. Almost two years earlier, in October 1962, Adm. Moorer had assumed command of the Seventh Fleet in a ceremony also held on board Kitty Hawk.
On 29 June 1964, Kitty Hawk departed Yokosuka for operations south of Japan and returned on 5 July to make final preparations for the return trip to the United States. The ship departed Yokosuka on 7 July for her return to the U.S., leaving a day early to avoid a threatening typhoon. Kitty Hawk arrived home at San Diego 20 July 1964 after a deployment that lasted over 9 months. She thus was entitled to fly her "homeward-bound" pennant, over 1,000 feet long, which she earned by being deployed more than nine months.
On 10 August 1964, Kitty Hawk departed San Diego for a three-day trip to Bangor, Wash. While enroute on 12 August, the icebreaker USS Staten Island (AGB 5) towed the Kitty Hawk for several hours off Newport, Ore., to test this capability. Kitty Hawk spent two days at Bangor offloading ammunition and departed on 15 August for the one day trip to the Puget Sound Naval Shipyard in Bremerton, Wash. During this short inland sea cruise, local dignitaries and their families were invited aboard. On 16 August, an open house was conducted at Bremerton during which approximately 25,000 people streamed aboard. This was the largest crowd to visit Kitty Hawk in a single day.
On 16 August 1964, the eight month overhaul and modification period began with several major modifications being installed in Kitty Hawk. These include the Naval Tactical Data System (NTDS), Integrated Operational Intelligence Center (IOIC), Automatic Handing System (AN/SPN-10), and the Airborne System Support Center (ASSC). On 4 September, she moved into Dry Dock Number 6, the world's largest dry dock, and thus provided the first full capacity load for this dry dock.
Kitty Hawk returned to San Diego in May 1965, following her extensive yard period in Bremerton. She immediately began four weeks of intensive Refresher Training during which time Kitty Hawk achieved the highest rating ever given an aircraft carrier. For five days underway in July, Walt Disney and a Hollywood crew, which included two chimpanzees, were on board to film parts of the movie Lt. Robin Crusoe, USN which starred Dick Van Dyke and Nancy Kwan as well as many of Kitty Hawk's crew. Along with Walt Disney were guests of the Secretary of the Navy, midshipmen, Naval Reservists, and many other observers and visitors who were able to take advantage of the hospitality for which the Kitty Hawk is famous.
On 9 July 1965, she hosted 50 women flyers, all contestants in the cross-country "Powder Puff Derby" flight. That same day, some 300 members of the La Jolla, Calif., Regional Horseless Carriage Club of America came aboard to visit, having parked their old-time cars along the quay wall for the crew to inspect and admire. The flow of visitors continued unabated throughout the summer and fall.
From May until September, Kitty Hawk spent many long weeks at sea conducting exercises and carrier qualifications, including more than 7,000 aircraft launches and landings. On 7 and 8 August 1965, she was in San Francisco which afforded her crew an opportunity to sight-see in that interesting city. On 8 August, she hosted over 5,000 members of the Alameda Naval Air Reserve and their families. For one period of two weeks, she acted as a testing facility for the Naval Air Test Center, Patuxent River, Md. During this time, a number of successful computer-controlled "no hands" landings were conducted — a "first" for the ship.
On 20 August 1965, nearly 2,500 members of Kitty Hawk families went to sea for the day. Many displays were set up, and the families watched an underway replenishment from an oiler, USS Chemung (AO-30), as well as an exciting air show from the flight deck of the ship. A month later, on 20 September, Kitty Hawk served as host for the Change of Command ceremony for the Commander Carrier Division One in San Diego. Rear Adm. Maurice F. Weisner relieved Rear Adm. Edward C. Outlaw.
On 19 October 1965, Kitty Hawk departed San Diego, California, for its third western Pacific cruise. On board were 14 guests of the Secretary of the Navy. These guests, representatives of various press media throughout California and Utah, remained on board for six days until our arrival in Pearl Harbor, Hawaii.
On 26 October, Kitty Hawk began its Operational Readiness Inspection under the control of Fleet Training Group and Commander Fleet Air Hawaii. Results of the week of drills and tests proved Kitty Hawk the "tops". Kitty Hawk attained the highest score of any Pacific Fleet Attack Carrier undergoing this rigorous inspection during the previous two years.
In the early morning hours of 8 November, after four days of rest and relaxation in Hawaii, Kitty Hawk departed for Subic Bay in the Philippines to join the U.S. SEVENTH Fleet. Kitty Hawk's stay in Subic Bay was very short and the time was utilized in replenishing for her upcoming job on Dixie Station, taking part in the battle against Viet Cong insurgents into South Vietnam.
November 26th will always be a day in the history books for Kitty Hawk. It was the first time her aircraft lifted off the Flight Deck for combat operations. On that day, Kitty Hawk aircraft flew 90 attack sorties against the VC, unleashing more than 140 tons of ordnance.
While at Yankee Station on 6 December 1965, a fire swept one of the large main engine room spaces. Despite the seriousness of the fire, Kitty Hawk was able to continue full air operations on schedule.
Kitty Hawk departed Yokosuka, enroute Yankee Station on 9 January 1966 conducting refresher flight operations and nuclear weapons loading exercises enroute. On 11 January, CVW-11 aircraft, under control of CTG 70.4, conducted attacks on a USS Hornet (CVS-12) towed sled in close proximity to a USSR Task Unit near Bashi Channel. RA5C aircraft from RVAH 13 obtained photo coverage on all surface units.
Kitty Hawk aircraft commenced Tiger Hound, Steel Tiger, Blue Tree and in-country operations on 14 January. The Tet (Vietnamese Lunar Holiday) stand-down resulted in increased sortie requirements for CVW-11 on 21 and 23 January but provided a break in routine on 22 January. Concentration of all flight activity in the Steel Tiger/Tiger Hound areas 20-23 January produced high density air coverage with resultant disappearance of targets. Intense interdiction apparently highly effective. Post-Tet in-country operations were handicapped by frequent periods of low ceiling in the I Corp area and by non-availability of Forward Air Controllers. Heavy sortie rates in the Steel Tiger/Tiger Hound areas apparently resulted in reduced vehicular activity as evidenced by the paucity of live targets in Laos. Planning for possible resumption of Rolling Thunder operations was accelerated.
The pace of operations increased sharply with resumption of Rolling Thunder operations on 31 January 1966. The weather in North Vietnam was uniformly bad until 3 February when Rolling Thunder Package III opened for a few hours. Kitty Hawk responded with a 170-sortie day, including 49 attack sorties in NVN.
On 31 January, an F-4 Phantom from VF 114 crashed near Kitty Hawk after complete hydraulic failure due to combat damage. On 1 February, an A1 from VA-115 was shot down in the Steel Tiger area. Crewmembers, both aircraft, recovered uninjured. On 3 February, an RA-5C Vigilante from RVAH 13 was downed by enemy fire off the NVN coast just south of Cape Bouton. A major SAR effort, including excellent shore bombardment by USS Waddell (DDF-24) and the USS Brinkley Bass (DD-887) failed to recover the crew.
Kitty Hawk departed Subic Bay on 10 February 1966 enroute Hong Kong, conducted a Surface-to-Air Missile Exercise on 10 February and a Air-to-Air Missile Exercise on 11 February. On 11 February, Rear Adm. J. F. Reedy, CTF 77, presented 61 Air Medals to pilots and crewmembers of Attack Carrier Air Wing Eleven, Kitty Hawk's embarked Air Wing.
Kitty Hawk arrived Hong Kong 12 February and departed, enroute Yankee Station, on 15 February. The exemplary conduct of Kitty Hawk crewmembers resulted in the following form SOPA (ADMIN) Hong Kong, "During your brief Hong Kong visit from 12 to 15 February, it was most evident to all concerned that Kitty Hawk personnel are a diplomatic force promoting an atmosphere of friendship, mutual respect, and understanding. "Well Done."
Kitty Hawk arrived in Yankee Station 17 February 1966, operating there through 20 February then moved south to Dixie Station from in-country operations from 22 February to 5 March. Extremely low ceilings and visibility throughout the area seriously limited air operations. The majority of Rolling Thunder missions after 17 February was completed by A6A Intruder aircraft from VA 85 using radar system deliveries through the overcast. On 18 February, an Intruder was lost when it failed to complete pullout from a glide bombing attack. There were no survivors. During the period 22 February to 5 March, Kitty Hawk aircraft averaged 100 direct air support sorties per day in support of friendly forces in South Vietnam.
Kitty Hawk returned to Yankee Station 6 March 1966, conducting air operations while enroute. On 5 March, an F4B Phantom from VF 114 was lost after being hit by enemy ground fire during in-country operations. The crew ejected due to loss of hydraulic pressure and control effectiveness. Both pilot and RIO were recovered safely by SAR helicopter. All-weather A6A Intruder aircraft maintained steady pressure on North Vietnamese targets despite overcast skies and inclement weather, both day and night. Kitty Hawk aircraft provided close air support missions in defense of the beleaguered As Hau Special Forces Camp on 10 March. On 11 March, an A1H of VA-115 was lost shortly after catapult launch. The pilot was recovered on board with only minor injuries. On 14 March, Kitty Hawk aircraft and SAR helicopter participated in the daring rescue of two USAF air crewmen after their aircraft had been shot down. Both crewmen were rescued within range of NVN shore batteries, returned to Kitty Hawk, and treated.
Kitty Hawk departed Yankee Station 16 March 1966 and arrived in Subic Bay 17 March for an upkeep period. Kitty Hawk departed 29 March and arrived in Dixie Station on 31 March. On 31 March, Rear Adm. J. F. Reedy, Commander Task Force 77, presented two Distinguished Flying Crosses, 238 Air Medals, and 7 Navy Commendation Medals to pilots and crewmembers of Attack Carrier Air Wing ELEVEN. Aircraft from CVW-11 provided Iin-country and Operation Jackstay support and averaged 100 sorties per day on enemy targets.
During the period 1 April 1966 and 23 May 1966, Kitty Hawk, with Commander Attack Carrier Striking Force, SEVENTH Fleet (CTF 77). Commander Carrier Division FIVE and Attack Carrier Air Wing ELEVEN embarked, continued to support U. S. policy in Southeast Asia with direct combat action against insurgent Communist forces in Vietnam.
On 3 April 1966, Lt. Felix Templeton of VF-114, flying an F4B Phantom, became Kitty Hawk's first triple Centurian by making his 300th arrested landing aboard ship, and on 9 April, Lt. j.g. A. E. Johnson of VA-113, flying an A4C Skyhawk, made the 10,000th landing on Kitty Hawk since commencement of this WESTPAC deployment on 19 October 1965.
Kitty Hawk departed Dixie Station on 11 April 1966 and arrived at Yankee Station on 12 April. Air Wing ELEVEN aircraft delivered an average of 100 tons of ordnance per day on enemy targets while conducting Rolling Thunder, Blue Tree, and Steel Tiger operations. On 12 April, a KA-3B Skywarrior (a tanker) with four crewmembers aboard, enroute Kitty Hawk from NAS Cubi Point, was overdue and missing. Crewmember status was undetermined. On 15 April, a UH2 helicopter from HC 1 Detachment CHARLIE was lost over the side after experiencing control difficulties soon after lift-off. One crewmember was killed and one man killed and four injured on the Kitty Hawk flight deck by flying shrapnel from the helicopter's rotor blades. Also on 15 April, Kitty Hawk aircraft responding to a SAR effort launched for a downed USAF F4C, and silenced one 57MM and two 37MM AAA sites in the vicinity of the downed aircraft.
On 17 April 1966, an A-4C Skyhawk from VA-113 crashed into the sea immediately following launch. The pilot ejected and was recovered safely aboard with no injuries. Also on 17 April, an A-6A Intruder from VA-85 experienced hydraulic failure in flight and crashed at sea. Both the pilot and NFO ejected and were rescued at sea in good condition. An A1H aircraft from VA 115 was also downed on 17 April. Extensive SAR efforts were negative.
Also on 17 April, an attack was carried out against a primary target in North Vietnam, the Hai Doung Railroad and Highway Bridge, located approximately 20 miles east of Hanoi, and resulted in the dropping of the center span and heavy cratering of the eastern bridge abutment and approaches. On 18 April, a flight of two A6As executed a surprise midnight attack on the Uong Bi Thermal Power Plant located approximately 12 miles northeast of the seaport of Haiphong. Making radar system deliveries, the Intruder aircraft placed 26,000 pounds of ordnance on target. On 19 April, Kitty Hawk aircraft struck the Cam Pha Port Facility. The destruction to port facilities caused by this strike was a significant economic blow to North Vietnam.
On 20 April, an A4CSkyhawk from VA 113, while orbiting a downed pilot, was also hit by ground fire. The pilot retired seaward, ejected two miles from Kitty Hawk, and was recovered safely on board after spending approximately one minute in the water. On 21 April, an A-6A Intruder from VA 85 disappeared form radar scopes at weapons release point. His wingman observed a large flash at this time, which could have been weapons detonation. Both crewmembers were missing. On 22 April, an A-6A Intruder was observed to crash in the water while retiring from the target. There were no survivors.
On 26 April, an F-4B Phantom was hit in the vicinity of the starboard engine by enemy ground fire while on a bombing mission. Both pilot and RIO ejected near Kitty Hawk and were recovered aboard in good condition by Kitty Hawk's helicopter.
On 27 April 1966, an A-6A Intruder, while on armed reconnaissance, received numerous small arms hits, one of which severely wounded the pilot. The pilot, with the NFO's assistance, flew his aircraft seaward where they both ejected and were recovered by helicopter. For this action, the NFO, Lt. j.g. B.E. Westin, USNR, received the Navy Cross. On 28 April, an F-4G Phantom was hit by enemy ground fire. Both pilot and RIO ejected at sea and were recovered safely.
During the period 12 through 28 April, Kitty Hawk aircraft participated in a series of strikes aimed at the North Vietnamese lines of communication (LOC). Targets hit included railroads, bridges, highways, and waterborne logistic craft. During this period, over 200 enemy waterborne logistic craft were destroyed. The strikes conducted during this period severely hampered the movement of military supplies south. Operations during this period were distinguished of aggressiveness and reliability in the face of adversity. Aircraft and crew losses were a direct reflection of aggressiveness of CVW-11 pilots in face of increased capabilities of enemy defenses.
Kitty Hawk departed Yankee Station 29 April and arrived Subic Bay 30 April for upkeep. On 1 May 1966, Kitty Hawk, while in Subic Bay, Philippines, celebrated the fifth anniversary of her commissioning with an open house. Kitty Hawk was visited by numerous military personnel, DOD civilian personnel, and dependents from the NAS Cubi Point and Subic Bay area. The Governor of Bataan and several of his officials attended as did the Mayor of Olongapo.
Kitty Hawk departed Subic Bay enroute Yankee Station 6 May, conducted a Surface-to-Air Missile Exercise on 6 May, and arrived in Yankee Station on 8 May. Air Wing aircraft averaged delivery of 110 tons of ordnance per day on enemy targets while conducting Rolling Thunder, Steel Tiger, and Blue Tree operations. On 15 May, an A6A Intruder from VA 85 was lost following fuel exhaustion due to inability to receive fuel from tanker aircraft. Both pilot and NFO ejected and were recovered safely. The pilot, Lt. Cmdr. John Ellison, was rescued by Kitty Hawk's embarked helicopter detachment, HC1 Detachment CHARLIE. This was the 14th rescue made by this detachment this deployment.
On 11 May, Kitty Hawk and USS Pyro (AE-24) set a new ordnance transfer rate record by averaging 237.66 standard tons per hour. On 18 May, an F4B while flying RESCAP for a downed aircraft was hit by small arms fire. The pilot and RIO ejected and were recovered uninjured by helicopter. On 19 May, an A1J suffered engine failure, suddenly and completely, following deck lift-off and crashed into the sea. The pilot was recovered uninjured by a Kitty Hawk helicopter.
On 23 May 1966, Kitty Hawk departed Yankee Station in the South China Sea and commenced the long voyage homeward after completing operations on her third WESTPAC deployment. From 27 November 1965 to 23 May 1966: The ship had conducted 9,223 combat sorties and 1,485 support sorties.
After brief stops in Subic Bay on 24 and 25 May and Yokosuka, Japan, on 29 May through 3 June 1966, Kitty Hawk sailed for the United States and arrived in San Diego on 13 June 1966. At this time she entered a much needed Restricted Availability (RAV) period for maintenance and repairs.
On 25 June 1966, Kitty Hawk's Hangar Bay One was turned into a gala 1,804 seat theater and the world premiere of Walt Disney's LT Robin Crusoe, U.S.N. , portions of which were earlier filmed onboard Kitty Hawk, was held before a host of celebrities. At the same time, in the South China Sea, off the coast of Vietnam, the picture was also premiered onboard Kitty Hawk's sister ship, USS Constellation (CVA-64). This was the first time in naval history that a premiere was held aboard a ship of the line, and the first time in the history of motion pictures that a double premiere was held, one at sea and the other inport.
Kitty Hawk's post-deployment RAV ended 22 August 1966 and Kitty Hawk commenced local operations in the southern California operating area operating in and out of San Diego. An INSERV inspection was conducted during the period 6 to 9 September 1966. Fleet Training Group, San Diego, conducted a Training Readiness Evaluation 12 and 13 September 1966 and the period of 14 to 23 September was spent conducting Fleet Training Group, San Diego, Underway Training Assistance. On 26 and 27 September, COMCARDIV THREE as Chief Inspector, conducted an Administrative Inspection. An overall ship's grade of 93.15 (Excellent) was assigned.
Kitty Hawk was awarded the Navy Unit Commendation for exceptionally meritorious service from 26 November 1965 to 14 May 1966 while participating in combat operations against the insurgent Communist guerrilla forces in the Republic of Vietnam. The valiant men of her Carrier Air Wing 11 flew over 10,000 sorties and delivered over 10,700 tons of ordnance against enemy forces. The officers and men of Kitty Hawk displayed undaunted spirit, courage, professionalism and dedication to mai ntain their ship as a fighting unit under the most ardent operating conditions to enable her pilots to destroy vital military targets in North Vietnam despite intense opposition and extremely adverse weather conditions.
On 4 November 1966 Kitty Hawk again deployed to serve the cause of freedom and national security in waters of Southeast Asia. Kitty Hawk arrived at Yokosuka, Japan, 19 November to relieve Constellation as flagship for Rear Adm. David C. Richardson, Commander Task Force 77. On 26 November, Kitty Hawk departed Yokosuka for Yankee Station via Subic Bay, and on 5 December, aircraft from Kitty Hawk began their around-the-clock missions over North Vietnam. About this time Kitty Hawk — already accustomed to celebrities as guests — entertained a number of extremely prominent visitors: William Randolph Hearst, Jr.; Bob Considine; Dr. Billy Graham; and John Steinbeck, among others.
Seventh Fleet carrier aircraft launched their first strikes on 24 April 1967 on MiG bases in North Vietnam with an attack on Kep Airfield, 37 miles northeast of Hanoi. The attack was delivered by A-6 Intruders and A-4 Skyhawks from Kitty Hawk and was followed-up by another A-6 attack the same night. While providing cover for the bombers during the first attack. Lt. Cmdr. Charles E. Southwick and Lt. Hugh Wisely, flying F-4B Phantom IIs of VF-114, each were credited with a probable MiG-17 kill in aerial combat.
The President of the United States presented the Presidential Unit Citation to USS Kitty Hawk (CVA-63) and Attack Carrier Air Wing Eleven (CVW-11). The Citation reads: " For exceptionally meritorious and heroic service from 23 December 1967 to 1 June 1968 while participating in combat operations in Southeast Asia in support of United States national policy. As a unit of Task Force SEVENTY-SEVEN, USS KITTY HAWK and embarked Attack Carrier Air Wing ELEVEN launched numerous major strikes on significant military targets in North Vietnam, and succeeded in inflicting extensive damage and destruction to sites and installations vital to the enemy's operations. Continuously overcoming formidable enemy defenses and hazardous weather conditions to project aggressive, effective naval air power against the enemy, KITTY HAWK and her embarked air wing accomplished all assigned tasks expeditiously, and contributed substantially to the United States combat air efforts in Southeast Asia. The exceptional professionalism, enthusiasm, and unstinting devotion to duty displayed by the officers and men of USS KITTY HAWK and embarked Attack Carrier Air Wing ELEVEN were in keeping with the highest traditions of the United States Naval Service".
She remained in the Far East supporting the fight for freedom in Southeast Asia until departing Subic Bay 28 May 1967. Steaming via Japan, the carrier reached San Diego 19 June and a week later entered the naval shipyard at Long Beach for maintenance. Kitty Hawk returned to San Diego 25 August 1967.
Kitty Hawk again deployed from San Diego for a western Pacific (WESTPAC) and Vietnam cruise on 18 November 1967, returning home on 28 June 1968. Subsequent deployments were from 30 December 1968 to 4 September 1969 and 6 November 1970 to 17 June 1971.
On this latter WESTPAC deployment, by 31 January 1971, Kitty Hawk, USS Hancock (CVA 19), and USS Ranger (CVA 61), alternating on Yankee Station, flew a total of 3,214 sorties during the month, of which 3,128 deliverect ordnance in Laos. A-6 and A-7 aircraft were particularly effective in attacking truck traffic, the enemy having put a seasonally high number of trucks on the road, averaging close to 1,000 per day.
On Yankee Station on 10 March 1971, Kitty Hawk and Ranger set a record of 233 strike sorties for one day and went on during the ensuing six-day period to mark up a strike effectiveness record that exceeded record performances by TF-77 during the previous three-year period. The carrier returned home 17 June 1971.
Again, on 17 February 1972, Kitty Hawk deployed to the waters off Southeast Asia. By 30 March, Naval Air attack sorties in South Vietnam had dropped from 733 in February to 113 during March. On 23 March 1972, the U.S. canceled further peace negotiations in Paris, France, because of a lack of progress in the talks. This was followed by the North Vietnamese invasion of South Vietnam. This "Easter" or "Spring Offensive" was the result of the long buildup and infiltration of North Vietnamese forces during previous months and presaged some of the most intense fighting of the entire war. The North Vietnamese invasion prompted increased air operations by the carriers in support of South Vietnamese and U.S. forces. The carriers on Yankee Station when North Vietnam invaded on 30 March were Hancock and USS Coral Sea (CVA 43). During the month four carriers had rotated on Yankee Station: they were Kitty Hawk, USS Constellation, Coral Sea and Hancock.
Aircraft from Kitty Hawk, as well as Hancock, Coral Sea, and Constellation, were involved in Operation Freedom Train beginning 5 April 1972. Navy tactical air from these carriers flew sorties against military and logistic targets in the southern part of North Vietnam that were involved in the invasion of South Vietnam. The operating area in North Vietnam was limited initially to between 17° and 19°N. However, special strikes were authorized against targets above the 19th parallel on various occasions. The magnitude of the North Vietnamese offensive indicated that an extended logistics network and increased resupply routes would be required to sustain ground operations by North Vietnam in their invasion of South Vietnam. Most target and geographical restrictions that were placed in effect since October 1968 concerning the bombing in North Vietnam were lifted gradually and the list of authorized targets expanded. Strikes in North Vietnam were against vehicles, lines of communication (roads, waterways, bridges, railroad bridges and railroad tracks), supply targets, air defense targets and industrial/power targets. By the end of April, operations were permitted in North Vietnam throughout the region below 20° 25' N and many special strikes above the 20th parallel had also been authorized.
On 14 April, the Navy averaged 191 sorties per day in South Vietnam, a 97 percent increase over the previous week. Sorties concentrated west and north of Quangtri City with interdiction and direct air support flown in the area. Carriers on Yankee Station were Kitty Hawk, Constellation, Hancock, and Coral Sea.
Two days later, on 16 April, aircraft from Kitty Hawk, Coral Sea, and Constellation flew 57 sorties in the Haiphong area in support of U.S. Air Force B-52 strikes on the Haiphong petroleum products storage area. This operation was known as Freedom Porch.
Operation Linebacker I began 10 May 1972 and consisted of heavy strikes of targets in most of North Vietnam, which evolved and lasted until restrictions on operations above 20°N were imposed 22 October. The operation was an outgrowth of Freedom Train and President Richard M. Nixon's mining declaration which also stated that the U.S. would make a maximum effort to interdict the flow of supplies in North Vietnam. On this first day of Linebacker I, the Navy shifted its attacks from targets in southern North Vietnam to the coastal region embracing Haiphong north to the Chinese border. In all, 173 attack sorties were flown in this region this day, although another 62 were directed into South Vietnam in continuing support of allied forces there.
It was the most intensified air-to-air combat day of the entire war. Navy flyers shot down eight MiGs. An F-4 Phantom II, from VF-96 on board Constellation while engaged in aerial combat over Haiphong, shot down three MiGs for the first triple downing of enemy MiGs by one plane during the war. Lt. Randall H. Cunningham was the pilot and Lt. j.g. William P. Driscoll was the RIO of the F-4. These three MiG downings, coupled with their 19 January and 8 May downing of two MiGs, made Lt. Cunningham and Lt. Driscoll the first MiG aces of the Vietnam War. Three other kills were scored by planes of VF-96 and one by VF-92 off Constellation and one by VF-51 off Coral Sea.
During the five and one-half month period of Linebacker I, the Navy contributed more than 60 percent of the total sorties in North Vietnam, with 60 percent of this effort in the "panhandle", the area between Hanoi and the DMZ. Tactical air operations were most intense during the July-September quarter with 12,865 naval sorties flown. Most attack sorties in NVN fell into two classes-armed reconnaissance and strike. The former was directed usually against targets of opportunity within three main areas — near Hanoi, Haiphong and the Chinese border. Strike operations were preplanned and usually directed at fixed targets. Most types of fixed targets, not associated with armed reconnaissance, required approval by the Commander-in-Chief, Pacific, or by the joint Chiefs of Staff, prior to attack. Principal Navy aircraft were the A-7 and A-6, which accounted for roughly 60 and 15 percent of the Navy's attack sorties, respectively. About 25 percent of the Navy's effort was at night. Carriers participating in the initial May-June operations from Yankee Station were Kitty Hawk, Constellation, Coral Sea, Hancock, Midway and USS Saratoga (CVA 60).
On 11 May 1972, Naval aircraft flying from Kitty Hawk, Coral Sea, Midway, and Constellation laid additional mine fields in the remaining ports of significance in North Vietnam — Thanh Hoa, Dong Hoi, Vinh, Hon Gai, Quang Khe and Cam Pha as well as the Haiphong approaches. This early mining was not confined solely to the seven principal ports. Other locations were also seeded early in the campaign, including the Cua Sot, Cap Mui Ron, and the river mouths, Cua Day and Cua Lac Giang, south of Don Son and the Haiphong port complex.
Kitty Hawk, along with Constellation, Coral Sea, Hancock, Midway, Saratoga, Oriskany and USS America (CVA 66), began night operations regularly on 24 May, and during June and July night sorties constituted 30 percent of the total Navy attack effort in North Vietnam, relying primarily on the A-7 Corsair II and A-6 Intruder. About 45 percent of the Navy armed reconnaissance effort was at night during June and July. The A-7 flew about as many night sorties as it did day sorties. The A-6 flew more night than day armed reconnaissance sorties during the summer months. The total number of Navy night sorties during June and Jul were 1.243 and 1,332 respectively. Three to four of the carriers mentioned above were maintained on Yankee Station, on a rotational basis, during the summer months.
There was a dramatic change in North Vietnam's air defense effort during the summer months of 1972. During the earlier periods of April and May, the Navy air effort in North Vietnam involved intensive air-to-air combat and a large number of surface-to-air missile (SAM) firings. In contrast, during June and July there was an increase in Linebacker I Navy attack sorties, but there was a decrease in the number of air-to-air combat incidents and SAM firings. After mid-June, almost all North Vietnamese aircraft sighted or engaged were MiG-21s.
During September the number of Navy tactical air attack sorties decreased from the level flown in August. There were 3,934 Navy tactical air attack sorties flown into North Vietnam down by about 800 from the August total. During July and August, more than 45 percent of the Navy armed reconnaissance sorties were at night. However, in September, only 31 percent of the armed reconnaissance sorties were flown at night. In South Vietnam, the Navy flew 1,708 tactical air attack sorties, a decrease from the level flown in August. About half of the Navy's tactical air sorties were close and direct air support sorties in South Vietnam. Carriers operating on Yankee Station during the month of September were Kitty Hawk, Hancock, Midway, Saratoga, Oriskany and America.
On 23 October 1972, the U.S. ended all tactical air sorties into North Vietnam above the 20th parallel and brought to a close Linebacker I operations. This goodwill gesture of terminating the bombing in North Vietnam above the 20th parallel was designed to help promote the peace negotiations being held in Paris, France. Air operations in South Vietnam followed the general pattern of the ground war. North Vietnam increased their small-scale attacks throughout South Vietnam in an apparent effort to gain territory before a possible cease-fire, while the main objective of Navy and Marine Corps tactical air sorties were close and direct air sorties in support of allied ground troops, with a view toward frustrating the enemy's desire to acquire territory before a cease-fire agreement was signed.
Kitty Hawk returned to San Diego on 28 November 1972. On 23 January 1973, a cease fire in Vietnam went into effect.  On April 29, 1973, USS Kitty Hawk was converted from an attack aircraft carrier, or CVA, to a multi-mission aircraft carrier, or CV, at Hunter's Point Shipyard in San Francisco.  Most noticeably, changes to the ship's jet blast deflectors allowed Kitty Hawk to launch and recover the Navy's new F-14 Tomcat and this included the moving of aircraft elevator no. 1 outboard by a few feet, making it raise and lower at a slight angle.  Kitty Hawk was on deployment again to the western Pacific from 23 November 1973 to 9 July 1974.
Just prior to Kitty Hawk's next WESTPAC deployment on 21 May 1975, the carriers Midway, Coral Sea, Hancock, USS Enterprise (CVAN 65) and USS Okinawa (LPH 3) responded 19 April 1975 to the waters off South Vietnam when North Vietnam overran two-thirds of South Vietnam. Ten days later, Operation Frequent Wind was carried out by U.S. Seventh Fleet forces. Hundreds of U.S. personnel and Vietnamese were evacuated to waiting ships after the fall of Saigon to the North Vietnamese.
In March 1976, Kitty Hawk underwent a yearlong, $100 million overhaul in Bremerton, Wash. Also, the ship's original Terrier missile launchers were replaced with NATO Sea Sparrow missiles.
In October 1979, Kitty Hawk and CVW-15 departed San Diego on their last seven-month cruise to the western Pacific together. On 28 October 1979, Kitty Hawk and her escort ships were directed to operate south of the Korean peninsula in response to the assassination of South Korean President Park Chung Hee on 26 October.
On 18 November 1979, USS Midway arrived in the northern part of the Arabian Sea in connection with the continuing hostage crisis in Iran. Militant followers of the Ayatollah Khomeini, who had come to power following the overthrow of the Shah, seized the U.S. Embassy in Tehran on 4 November and held 63 U.S. citizens hostage. Spokesmen for the mob demanded that the United States return to Iran the deposed Shah who was in a New York hospital at the time. Kitty Hawk's cruise was extended two and a half months to support contingency operations in the North Arabian Sea during the Iranian hostage crisis. On 21 November, Kitty Hawk and her escort ships were directed to sail to the Indian Ocean to join Midway and her escort ships which were operating in the northern Arabian Sea. Kitty Hawk arrived on station on 3 December, and the two carrier forces provided the U.S. with A-6 Intruder and A-7 Corsair II attack aircraft and F-4 Phantom and the modern F-14 Tomcat fighter aircraft, which could respond to a variety of situations if called upon during the Iranian hostage crisis. This was the first time since World War II that the U.S. Navy had two carrier task forces in the Indian Ocean in response to a crisis situation.
Two weeks later, on 21 December 1979, the Defense Department announced a three-ship nuclear-powered carrier battle group from the Sixth Fleet would deploy to the Indian Ocean to relieve the Seventh Fleet carrier battle group led by Kitty Hawk. The Sixth Fleet carrier battle group consisted of the nuclear-powered USS Nimitz (CVN 68) and her nuclear-powered escort ships. However, on Christmas Eve, 24 December 1979, a massive Soviet airlift of 5,000 Russian airborne troops and equipment into the Afghanistan capital of Kabul was conducted. The U.S. protested the large influx of Soviet troops which the Soviet Union claimed were there at the request of the Afghanistan government. On 27 December, a Soviet-backed coup installed a new president in Afghanistan. Two carrier task forces centering around Kitty Hawk and Midway continued contingency operations in the northern Arabian Sea.
Nimitz and her escort ships joined Kitty Hawk and Midway and their escort ships on station in the Arabian Sea on 22 January 1980. The following day Kitty Hawk departed for Subic Bay, R.P., having spent 64 days in operations connected with the Iranian crisis. For their actions in the region, Kitty Hawk and CVW-15 sailors and officers were awarded the Navy Expeditionary Medal. Kitty Hawk returned to San Diego in February 1980 and, five months later, was awarded the Meritorious Unit Commendation and the Naval Air Force Pacific Battle Efficiency 'E' an the best carrier in the Pacific Fleet.
In April 1981, Kitty Hawk left San Diego its 13th deployment to the western PacifIc. Following the cruise, the crew was awarded the Navy Expeditionary Medal and the Humanitarian Service Medal for rescuing Vietnamese refugees in the South China Sea.
In January 1982, Kitty Hawk returned to Bremerton for another year-long overhaul. The overhaul was completed on schedule in January 1983. Following the comprehensive overhauland a vigorous training period with Carrier Air Wing NINE (CVW.9), Kitty Hawk deployed as the flagship for Battle Group Bravo. During exercise Team Spirit '84 she was struck by a submerged "Victor"-class Soviet submarine in the Sea of Japan, forcing the submarine to be towed back to her homeport. Kitty Hawk logged over 62, 000 miles on this deployment and remained on station in the North Arabian Sea for more than 60 consecutive days. The ship returned to San Diego on 1 August 1984. Seven months later, in March 1985, Kitty Hawk was awarded its second Battle Efficiency 'E' award as the best carrier in the Pacific Fleet.

In July 1985, Kitty Hawk once again deployed as flagship for Battle Group Bravo, responding to tasking from the California coast to the Gulf of Aden. During the remainder of 1985, Kitty Hawk executed a hallmark cruise, completing her second consecutive fatality-free deployment while accumulating 18,000 flight hours and 7,300 arrested landings. It was also the second consecutive cruise without an accident in the launch and recovery of jet and propeller aircraft, while her catapults and arresting gear were maintained at 100 percent availability.
Kitty Hawk celebrated 25 years of proud service in 1986. She won the Admiral Flatley Award for aviation safety, the COMNAVAIRPAC Battle E for best CV AIMD in the Pacific Fleet, and the CINCPACFLT Annual Price Fighter Award. In the category of food service excellence, Kitty Hawk was the winner of the Dorrie P. Miller award as well as a semifinalist for the 1986 NEY award. Culminating an arduous work-up cycle, Kitty Hawk finished 1986 with 9,661 cat shots and 9,025 arrested landings, bringing the total traps figure to 256,586.
Kitty Hawk began 1987 with a farewell to San Diego. On 3 January, the ship departed her homeport of 25 years and set out on a six-month world cruise. During the world cruise, Kitty Hawk and CVW-9 crewmen again showed their commitment to safety by conducting a third fatality-free deployment. Kitty Hawk spent 106 consecutive days on station in the Indian Ocean and was again was awarded the Navy Expeditionary Medal and the Meritorious Unit Citation for its service.
The world cruise ended at the Philadelphia Naval Shipyard on 3 July 1987. Six months later, Kitty Hawk began a Service Life Extension Program (SLEP) overhaul. Kitty Hawk emerged from the yards on 29 March 1991, her deck modified to accommodate the F/A-18 Hornet. The overhaul was estimated to have added 20 years of service to the life of the ship. Kitty Hawk commenced sea trials, the first time the 80,000-ton carrier moved under her own power since arriving in Philadelphia 3½ years earlier to begin the SLEP. She departed Philadelphia on 30 July.
With the return of CVW-15 to its decks, Kitty Hawk began its second cruise around 'the Horn' of South America to its original homeport of San Diego on 11 December 1991. On 1 August 1992, Kitty Hawk was appointed as Commander, Naval Air Forces, Pacific's 'ready carrier.' The ship embarked the Commander, Cruiser-Destroyer Group FIVE flag staff, the Commander, Destroyer Squadron SEVENTEEN staff and Carrier Air Wing FIFTEEN for three months of work-ups before deploying to the western Pacific on 3 November 1992.
While on deployment, Kitty Hawk spent nine days off the coast of Somalia supporting U.S. Marines and coalition forces Involved in Operation Restore Hope. On 16 December 1992, five air traffic controllers from Kitty Hawk were sent aboard USS Leahy (CG 16) to establish approach control services in and out of Mogadishu, Somalia, in support of Operation Restore Hope. Approaching aircraft were picked up from a VAW-114 E-2C Hawkeye, which tracked flights and issued advisories from about 200 miles out. Once the flights were within 50 miles, the Leahy team took over and led them to within visual range of the airport, about 10 miles away.
In response to increasing Iraqi violations of the United Nations sanctions, the ship was subsequently rushed to the Arabian Gulf on on 27 December 1992. Just 17 days later, on 13 January 1993, Kitty Hawk, with 35 of her CVW-15 aircraft. led a joint, coalition offensive strike against missile sites in southern Iraq. The successful strike sent Saddam Hussein a clear message that continued violations of U.N. resolutions would not be tolerated.
Kitty Hawk's battle group was relieved by the USS Nimitz battle group on 18 March 1993 and headed for home, after having operated in the Indian Ocean and Arabian Gulf and participated in Operations Restore Hope and Southern Watch. On 20 September 1993, while in its homeport of San Diego, Kitty Hawk turned its flight deck into a stage to host a live taping of The Nashville Network's (TNN) 10th anniversary "Southern California Spectacular" country music concert. Among the performers were the band Restless Heart and singers Martina McBride, Aaron Tippin, Shenandoah, Larry Stewart, Lari White and Clint Black.
Lady Margaret Thatcher, former Prime Minister of Great Britain, addressed Kitty Hawk's crew during a Veterans' Day observance held on board the carrier 11 November 1993, during an in-port period in San Diego. Lady Thatcher was in the U.S. promoting her book, The Downing Street Years, and wanted to speak to U.S. military personnel, and offer her personal admiration for the burdens and sacrifices made by the military around the world. .
On 14 December 1993, while Kitty Hawk was conducting flight operations ten miles southwest of San Clemente Island when the crew of an airborne search- and-rescue (SAR) helicopter spotted three distress flares. Upon investigating the flares, the helicopter found the 40-foot Silver Eagle taking on water. Of the three passengers on board, one had a serious back injury and could not be moved. Kitty Hawk's Commanding Officer, Capt. William W. Picavance, ordered the carrier to the scene with ship's medical doctors, corpsmen and boat crew standing by. Dispatching three helicopters to Silver Eagle's location, Kitty Hawk was able to retrieve one of the stranded mariners, but rough seas prevented the helicopters from rescuing the remaining two men.
Kitty Hawk then launched a rigid-hull inflatable boat (RIB) crew and corpsman to the sinking boat. Battling 15 to 20 foot seas, the RIB crew tied up alongside the foundering vessel. On-scene rescue swimmers boarded the Silver Eagle and transported the remaining passengers aboard the RIB. The two men were moved to Kitty Hawk, where all the survivors reported in stable condition. The men said they had left Long Beach, Calif., early in the morning of 13 December for a three-day fishing trip. This was Kitty Hawk's second rescue at sea in less than a week. On 7 December, the ship teamed up with a Coast Guard helicopter crew to save a Philippine sailor suffering from severe internal injuries on board a Philippine merchant ship.
Kitty Hawk departed her homeport of San Diego for the 17th time in June 1994 for a scheduled deployment to the western Pacific. Late on the evening of 11 July, as it approached for an arrested landing, an F-14 fighter jet struck the ramp of Kitty Hawk's flight deck and exploded, turning the deck into a sea of flames and wreckage. The jet's pilot, who, along with his radar intercept officer, had ejected seconds after impact landed in the flames. Five Kitty Hawk flight deck personnel immediately advanced into the flames, rescued the pilot and extinguished the fire. The five — Chief Aviation Boatswain's Mate (Aircraft Handling) Leroy Danielly, Aviation Boatswain's Mates (Aircraft Handling) First Class Larry Spradlin and Tim Goode, Aviation Boatswain's Mate (Aircraft Handling) Second Class Jose Dickson and Aviation Electronics Technician Second Class Brandon Liesemeyer — were presented the Navy and Marine Corps Medal for heroism by Secretary of the Navy John Dalton on 15 October 1994 during the carrier's port visit to Yokosuka, Japan.
In the early summer of 1996, Kitty Hawk participated in Exercise Rim of the Pacific '96 (RIMPAC 96). She then departed San Diego on her next scheduled six-month deployment to the western Pacific on 11 October 1996. This was the 18th deployment for the 35-year-old carrier and marked the first time that a psychologist had ever been assigned to a combatant. Lt. Helen Napier, Medical Service Corps, from the Naval Hospital, Bremerton, Wash., participated in a precedent setting pilot program developed in response to a request from the carrier's Senior Medical Officer, Capt. Homer Moore, Medical Corps, and the ship's Commanding Officer, Capt. Steven Tomaszeski. Kitty Hawk and her battle group, USS Cowpens (CG 63), USS Antietam (CG 54), USS Reid (FFG 30) and the attack submarine USS Salt Lake City (SSN 716), deployed to the western Pacific, Indian Ocean and the Arabian Gulf. They spent three months in the Gulf in support of Operation Southern Watch and U.N. sanctions in the region. During that period, Air Wing Eleven aircraft flew 1,775 sorties, accumulating 4,065 flight hours. Battle group ships conducted Maritime Interception Operations (MIO) in which crew members boarded and searched merchant ships believed to be carrying cargo in violation of U.N. sanctions against Iraq. Kitty hawk and her battle group returned to homeport on 11 April 1997.
On 18 July 1998, USS Independence (CV 62) turned over forward-deployed duties in Yokosuka, Japan, to Kitty Hawk while the two aircraft carriers were in Pearl Harbor, Hawaii. By this time, Kitty Hawk had added new computer technology, making it compatible with the Navy's latest advancements in information technology for the 21st century, or IT-21. Upon reaching Japan, Kitty Hawk took on a new air wing. Carrier Air Wing (CVW) FIVE had operated as a forward-deployed unit out of Atsugi Naval Air Station, Japan, since 1973.
Kitty Hawk arrived in her new homeport of Yokosuka, Japan, on 11 August 1998, amid a backdrop of banners, flags and balloons, hundreds of dignitaries, family members and Sailors lining the pier to welcome the crew to their new home. Welcoming remarks were made by Ryohei Olamoto, President, Yokosuka Japan-American Society; and Vice Adm. Makoto Yamazaki, Commander-in-Chief, Japanese Self Defense Fleet. Kitty Hawk became the third aircraft carrier to be permanently forward deployed to Japan, after USS Midway (CV 41) and Independence.
The carrier did not remain pierside at Yokosuka long. Kitty Hawk participated in Exercise Foal Eagle '98, the largest joint/combined exercise in the world, which began 24 October and ran through 4 November off the coast of Korea. It was during this at-sea period that the carrier lost a petty officer first class on 17 October. He apparently was lost at sea while the ship was conducting routine operations in the Pacific Ocean approximately 345 miles east of Okinawa. Two SH-60 helicopters from HS-14 searched the surrounding waters along with USS Mobile Bay (CG 53) and USS Chancellorsville (CG 62), both forward deployed to Yokosuka, Japan, and the U.S. Coast Guard Cutter Jarvis (WHEC 725). A memorial service was held for for missing Sailor on 23 October.
On 20 November 1998, having returned from Foal Eagle '98, Kitty Hawk received the First Navy Jack during ceremonies in Yokosuka, Japan, designating the 37-year-old aircraft carrier as the oldest ship in the fleet. This distinction allowed her to display the First Navy Jack in place of the Union Jack flown aboard other Navy ships. The First Navy Jack, a flag consisting of 13 horizontal, alternating red and white stripes with a rattlesnake across the center, bears the motto, "Don't Tread On Me." Conceived in 1775 by Commodore Esek Hopkins of the Continental Navy, the flag was first used as a signal among ships to engage the enemy. In 1977, the Secretary of the Navy directed the ship with the longest total period of active service to display the First Navy Jack until decommissioned or transferred to the inactive reserve. At that time, the flag shall be passed to the next ship in line with appropriate honors. Kitty Hawk received the flag from Independence following its decommissioning 30 September in Bremerton, Wash.
Kitty Hawk's next deployment, her 19th and first since arriving in Yokosuka, began on 2 March 1999. The ship and her embarked Carrier Air Wing (CVW) FIVE, participated in Exercise Tandem Thrust with port visit to Agana, Guam. During her visit to Agana, having just completed Exercise Tandem Thrust, Kitty hawk was visited by Chief of Naval Operations Adm. Jay L. Johnson on 3 April. The CNO delivered the news that Kitty Hawk was being then directed to the Arabian Gulf along with USS Chancellorsville (CG 62) and USS Curtis Wilbur (DDG 54) after President Clinton ordered the USS Theodore Roosevelt (CVN 71) battle group to the Adriatic Sea to support NATO forces in Yugoslavia instead of relieving the USS Enterprise (CVN 65) battle group who were completing a regularly-scheduled deployment to the region. On April 20, Kitty Hawk , Curtis Wilbur and Chancellorsville transited the Strait of Hormuz, relieving the Enterprise's battle group in the Arabian Gulf to participate in Operation Southern Watch, enforce the "no-fly zone' over southern Iraq and conduct Maritime Interception Operations supporting United Nations sanctions.
On 15 June 1999, two aviators were rescued from the waters of the Arabian Gulf after they ejected safely from an F-14 Tomcat. The aircraft was returning to Kitty Hawk when the crew declared a mechanical emergency. Rescue swimmers from Helicopter Anti-Submarine Squadron (HS) 14 embarked aboard the carrier, and Helicopter Anti-Submarine Squadron (Light) (HSL) 51 embarked aboard USS Chancellorsville (CG 62), recovered both crewmen from the water and transported them to Kitty Hawk. Both aviators were uninjured and released after undergoing an extensive medical examination.
Kitty Hawk, Chancellorsville and Curtis Wilbur were relieved by the USS Theodore Roosevelt (CVN 71) battle group, and departed the Arabian Gulf on 19 July 1999, having launched more than 5,400 sorties during her three months in the Gulf. On her return to Yokosuka, Japan, she made port visits to Perth, Australia, and Phattaya, Thailand, and was back at Yokosuka in late August.
After participating in October in the multi-national Exercises Foal Eagle '99 and ANNUALEX-11G off the Korea Peninsula and Japan, Kitty Hawk returned to Yokosuka on 10 November 1999. Following a period of an aggressive regiment of repairs, upgrades and personnel training, the carrier returned to sea the morning of 23 February 2000 for 12 days of sea trials.
During her next regularly-scheduled two-month deployment to the western Pacific, Kitty Hawk participated in Exercise Cobra Gold 2000 following a port call to Pattaya, Thailand, on 17 May 2000. The exercise ran from 9 to 23 May and is a regularly scheduled joint/combined U.S.-Thai military exercise designed to ensure regional peace and strengthen the ability of the Royal Thai armed forces to defend Thailand or respond to regional contingencies. In addition to flying from Kitty Hawk, her embarked air wing, Carrier Air Wing Five, flew F/A-18 Hornets and F-14 Tomcats from Korat Royal Thai Air Force Base, approximately 165 miles northeast of Bangkok. These aircraft were assigned to act as aggressor forces, as well as to conduct local bombing exercises and provide air-to-air training with squadrons from Singapore, Thailand, the U.S. Air Force and U.S. Marines.
Kitty Hawk and Carrier Air Wing Five again participated in the annual Exercise Foal Eagle in the Sea of Japan. She joined the exercise on 25 October 2000 as the striking arm of Battle Force 7th Fleet. From 7 November to 17 November, the carrier trained with the Japanese Self Defense Force in Exercise Keen Sword. Following the exercise, the battle group returned to Yokosuka on 20 November for the holiday leave and maintenance period during which approximately 118,000 square feet of fresh non-skid was applied on the flight deck, the number three catapult's launch valve was replaced, and one of the ship's boilers received a five-year overhaul.
Following six days of sea trials in mid-February, Kitty Hawk remained in port until the morning of 2 March 2001, when she and her battle group — USS Chancellorsville (CG 62), USS Vincennes (CG 49), USS Gary (FFG 51), USS Vandegrift (FFG 48) and USS John S. McCain (DDG 56) — got underway for her next routine, scheduled three-month deployment. During this deployment, the battle group participated in the annual Tandem Thrust exercise beginning on 10 May.
In the wake of the terrorists' attacks on the World Trade Center in New York City and on the Pentagon in Arlington, Va., on 11 September, Kitty Hawk was once again order to sea in support of Operation Enduring Freedom, getting underway on 1 October after an accelerated sea trials and carrier qualifications period, carried out on short notice following the events of 11 September.
The ship transited more than 6,000 miles in 12 days, and reported on station in the North Arabian Sea, where it served as an afloat forward staging base for U.S. joint forces. While on station, pilots from Carrier Air Wing Five flew more than 600 missions over Afghanistan in support of the United States' war on terrorism, including more than 100 combat sorties.
The carrier's missions received attention at the highest levels. U.S. Army General Tommy Franks, commander in chief, Central Command, visited Kitty Hawk on 23 October, bringing with him a direct order from the Commander-in-Chief. "I told the President that I was coming out here and asked was there anything I needed to do for him," Gen. Franks told the ship's crew, who gathered on the flight deck for his five-minute speech. "The President looked at me and said, 'When you get out there, give them a hug. And that's exactly what this is. I came out here to give you a hug."
"The United States of America owes you a debt," Gen. Franks continued. "You stand tall. You serve where you're told. Without (the Navy), we could not have done what has been done. And without you, we cannot do what we are going to do. Every story has a beginning, a middle and an end. We all know who made the beginning on Sept. 11, 2001. And all of you are going to be what makes an end."
The Secretary of the Navy, Gordon R. England, visited Kitty Hawk on 30 October, and expressed appreciation for the crew's service tothe nation during "this critical mission."
The beginning of December brought a close to Kitty Hawk's missions in the North Arabian Sea. After 74 consecutive days at sea, the crew made a port visit to the island of Phuket, Thailand, 13 through 15 December for rest and relaxation. They then continued on to their forward-deployed port of Yokosuka, Japan, arriving 23 December 2001, after 83 days at sea in support of Operation Enduring Freedom.
Following an intensive 11-week Ship's Restricted Availability (SRA) period, receiving upgrades to its defensive systems and scheduled maintenance to its flight deck and engineering plant, Kitty Hawk departed Yokosuka 12 March 2002 to begin four days of sea trails in preparation for the ship's scheduled upcoming extended sea period. After a two-day in port period, Kitty Hawk stood out to sea again on 18 March, this time to complete scheduled carrier qualifications (CQ) and integrated battle-group training near Guam, returning to Yokosuka on 1 April. The carrier departed Yokosuka again about three weeks later for another period of underway training.
Battle group ships participating in this underway training period included USS Chancellorsville (CG 62), USS O'Brien (DD 975), USS Vandergrift (FFG 48), USS Cowpens (CG 63), USS Curtis Wilbur (DDG 54), USS John S. McCain (DD 56), and USS Cushing (DD 985). The submarine USS Helena (SSN 725) and replenishment ships USNS Rappahannock (T-AO 204), USNS Kiska (T-AE 35) and USNS Concord (T-AFS 5) supported the training operations.
During this underway period, Kitty Hawk made port visits to Hong Kong, Singapore and Guam, the latter on 28 May 2002. The ship celebrated its 41st birthday just prior to pulling into Hong Kong, and before pulling into Singapore, the Kitty Hawk/CVW 5 team conducted military maneuvering drills with the Singapore navy and air force. The carrier returned to its forward-deployed port of Yokosuka, Japan, 5 June.
In a rare move, the Commander, U.S. 7th Fleet, Vice Adm. Robert F. Willard, relieved the commanding officer of Kitty Hawk, Capt. Thomas Hejl, on 3 September 2002, citing a loss of confidence in Capt. Hejl's ability to lead his crew and carry out essential missions and taskings. Capt. Hejl was temporarily assigned to the Naval Air Forces, Pacific staff in San Diego. Another Kitty Hawk officer, Lt. Cmdr. Klas Ohman, an F/A-18C Hornet pilot, was selected to will take part in celebrating 100 years of controlled flight by flying a replica of an aircraft the Wright brothers flew in Kitty Hawk, N.C., on Oct. 8, 1902. The event, called "Return to Kitty Hawk," took place from 5 to 8 October at Jockey's Ridge State Park, three miles south of Kitty Hawk, N.C. Lt. Cmdr. Ohman flew a replica of Orville and Wilbur Wright's 1902 glider, the first manned aircraft with yaw, pitch and roll control. Several aviation historians attribute this technology developed by the Wrights to be one of the most significant milestones in aviation history. It was the success of this technology enabled the famous 17 December 1903 flight of the Wright Flyer in Kitty Hawk; the first powered flight.
Kitty Hawk left its forward operating port of Yokosuka, Japan, 25 October 2002, for a scheduled underway period in the western Pacific. While at sea, the ship's crew, along with the embarked Carrier Air Wing (CVW) 5 and Destroyer Squadron (DESRON) 15 engaged in combined military exercises with regional allies, and conducted unit-level training. During this seven-week at-sea period, Kitty Hawk and her crew joined other U.S. Navy units and units of the Japan Maritime Self Defense Force (JMSDF) 1 through 22 November by participating in ANNUALEX 14G. ANNUALEX is a maritime exercise designed to promote teamwork and mutual defense of the waters surrounding Japan. While anchored off Hong Kong, Kitty Hawk was visited by Jackie Chan, a Hong Kong native and inetrnatiional film star. The carrier returned to its port of Yokosuka, Japan, 13 December for the holiday leave and maintenance period.
The Navy's oldest active warship once again got underway for a routine deployment on 23 January 2003. At noon (EST) on 8 February 2003, during this at-sea period, the crews of Kitty Hawk and Carrier Air Wing Five reached a milestone, when the ship's bow catapult team launched an aircraft from carrier's No. 1 catapult for the 150,000th time in the ship's nearly 42 years of service.
The deployment turned out not to be routine for on 12 February the ship was directed to the Arabian Gulf to once again deal with the regime of Saddam Hussein in Iraq. The carrier and her embarked air wing, arriving 22 February, spent more than 100 consecutive days underway in support of Operations Southern Watch and Iraqi Freedom. The Kitty Hawk Strike group consisted of USS O'Brien (DD 975), USS Cowpens (CG 63), USS Curtis Wilbur (DDG 54), USS John S. McCain (DD 56), and USS Cushing (DD 985). The replenishment ships USNS Rappahannock (T-AO 204), and USNS Flint (T-AE 32) provided logistics support.
While operating in the Gulf, the ship lost two officers. Lt. Tom Adams, a recently transferred crew member of Carrier Airborne Early Warning Squadron (VAW) 115, died in a helicopter crash during the opening hours of Iraqi Freedom as he was participating in a military foreign exchange program, and Lt. Nathan White, of Strike Fighter Squadron (VFA) 195, was killed in combat actions during a night close-air support mission 2 April 2003.
During Kitty Hawk's participation in Operation Iraqi Freedom, the air wing flew 5,375 sorties during 11,800 flight hours, and expended 864,860 pounds of ordnance. Approximately 39 million gallons of water were produced, and 9 million gallons of fuel were expended. With the successful conclusion of the naval portion of Operation Iraqi Freedom, the Kitty Hawk Strike Group departed the Gulf on 16 April and returned to their forward-deployed port of Yokosuka, Japan, on 6 May 2003.
2004 was an eventful year that involved a series of inspections, exercises, and port visits. On Feb. 19, a new chapter in the book of Kitty Hawk Strike Group's history began with the first landing of an F/A-18F Super Hornet on board Kitty Hawk's 4.1-acre flight deck during the ship's 12th FDNF underway period. The VFA-102 "Diamondbacks" introduced the improved F/A-18 E/F "Super Hornet" to the 7th Fleet area of operation, replacing the F-14 Tomcat, after more than 30 years of service.
Kitty Hawk capped off the year with Annual Exercise 2005, which ran from November 9 to 18. ANNUALEX provided Kitty Hawk with the opportunity to increase its military partnership with the Japan Maritime Self-Defense Force. Kitty Hawk was one of 61 naval vessels which participated, including: two U.S. submarines; 10 other Navy ships; and 49 JMSDF ships.
The ship departed Fleet Activities Yokosuka, June 8, 2006, for its 16th FDNF underway period. During the 99-day deployment, the ship took part in Exercise Valiant Shield, a multi-service war game involving three carrier strike groups, 22,000 personnel, and 280 aircraft June 19 to 23. It was the largest military exercise conducted by the United States in Pacific waters since the Vietnam War.
The carrier then pulled into Otaru, Japan, on Hokkaido Island from July 1 to 5 after Valiant Shield. Also during the deployment, the crew made three more port visits: Singapore; Fremantle, Australia; and Laem Chabang, Thailand.
Dozens of distinguished visitors boarded the carrier during this underway period for tours. Visitors included the U.S. ambassador to Thailand, the Royal Thai army commander in chief, and various officials from Indonesia, Australia, Singapore, and Japan.
The ship returned to Yokosuka September for a short period before departing for its summer deployment.
During this two-month deployment, Kitty Hawk and embarked Carrier Air 5 traveled more than 15,200 nautical miles and launched more than 8,000 aircraft.
After a stop in Sasebo, Japan, the strike group took part in the 18th Annual Exercise, a week-long exercise which had more than 100 American and JMSDF ships training together, between November 9 and 14.
The deployment's last stop was Hong Kong, from November 23 to 27. Kitty Hawk's Morale, Welfare and Recreation (MWR) Division organized 20 tours of Hong Kong and its surrounding areas, including mainland China, for 702 Sailors.
The ship also hosted Japanese author Hiromi Nakamura who interviewed 41 Kitty Hawk Sailors for a book about Kitty Hawk's flight deck.
After returning to its homeport on December 10, the ship settled down for the holiday season and the New Year.
Kitty Hawk then went through a four-month maintenance period, during which the ship hosted Vice President Dick Cheney.
The carrier then departed May 23 after completing sea trials and pilot refresher training, known as carrier qualifications.
Kitty Hawk kicked off the summer cruise with Talisman Saber 2007, in which the United States and Australia combined land, sea and air forces. The exercise brought together more than 12,000 Australian and 20,000 U.S. personnel from all branches of the armed services.
The ship made port visits to Brisbane and Sydney, Australia. Then-Prime Minister John Howard and current Prime Minister Kevin Rudd and Academy Award Winning Actor Russell Crowe made visits to Kitty Hawk while it was moored in Sydney.
Kitty Hawk then participated in Exercise Valiant Shield 2007, one of the largest annual exercises in the Western Pacific. The week-long exercise involved about 30 ships, 280 aircraft and 22,000 U.S. Airmen, Sailors, Soldiers and Marines who worked together to build joint combat skills.
The 30 ships involved with Valiant Shield were from three carrier strike groups: Kitty Hawk's, USS Nimitz's (CVN 68) and USS John C. Stennis's (CVN 74). During the exercise, Rear Adm. Rick Wren, commander of the Kitty Hawk strike group and Task Force 70, had command of all three strike groups.
The ship also took part in Malabar, a six-day exercise that took place in the Indian Ocean's Bay of Bengal, involving more than 20,000 personnel on 28 ships and 150 aircraft from the United States Navy, Indian navy, Royal Australian navy, Japan Maritime Self-Defense Force, and the Republic of Singapore navy.
The ship returned to Yokosuka September 21. After a short in-port period, Kitty Hawk set out for its final fall deployment October 21.
Kitty Hawk participated in the 19th Annual Exercise, the maritime component of Exercise Keen Sword 2008. The exercise was the largest joint exercise for the Navy and Japan Maritime Self-Defense Force. Kitty Hawk also had a port visit in Muroran, Japan. This was the first time a U.S. Navy ship made a visit to the port.
The carrier pulled to its homeport November 27 after 38 days at sea. Kitty Hawk stayed in port for a 5-month maintenance period before setting out to complete sea trials and carrier qualifications.
Before heading out to Puget Sound Naval Shipyard in Bremerton, Washington for decommissioning in 2009, the Kitty Hawk returned to San Diego, California in July 2008 to turnover with the USS George Washington (CVN-73).  The USS Kitty Hawk, with a significantly reduced crew and approximately 60 former crew members departed San Diego for her last cruise on August 28, 2008 enroute  to Bremerton for her temporary resting place.  I say temporary because there is not one of us who would not like to see our Battle Cat become a museum to share forever her almost 48 years of service to our Country.
  To find out how you can help keep the USS Kitty Hawk in commission, by turning it into a museum, click on the Museum Fund button